It's a warm spring day, practically perfect in every way, as the late morning sun spills over a sleek baby grand piano emitting the sounds of a student learning to play "Supercalifragilisticexpialidocious."
The small practice room swells with the lively tune as Sabille Wanamaker, 14, comes across a difficult line, slowing her tempo to figure out her fingering. Her teacher, LaSarah Montgomery, opens the window while breaking down the song by line, measure and hand. As the birds begin singing loudly through the open window, Montgomery heads toward the keyboard to demonstrate the difficult part of the famous "Mary Poppins" song.
"This feels very Mary Poppins with the birds chirping," she says to Sabille. "She's going to come down with her umbrella and clean my house!"
Through a balance of firm, yet gentle and compassionate encouragement, Montgomery helps Sabille master the two measures that were giving her trouble.
"Mrs. Montgomery is really nice and she teaches very well, "Sabille said later. "She's just always very, very encouraging and upbeat and happy. It's just real fun and good all around. "
LaSarah Montgomery, 47, has been teaching the piano to kids for 24 years and has been playing herself since she was 8 years old. Her style of teaching, combined with her kindhearted personality, is what has made her so successful in teaching kids how to love and appreciate the piano.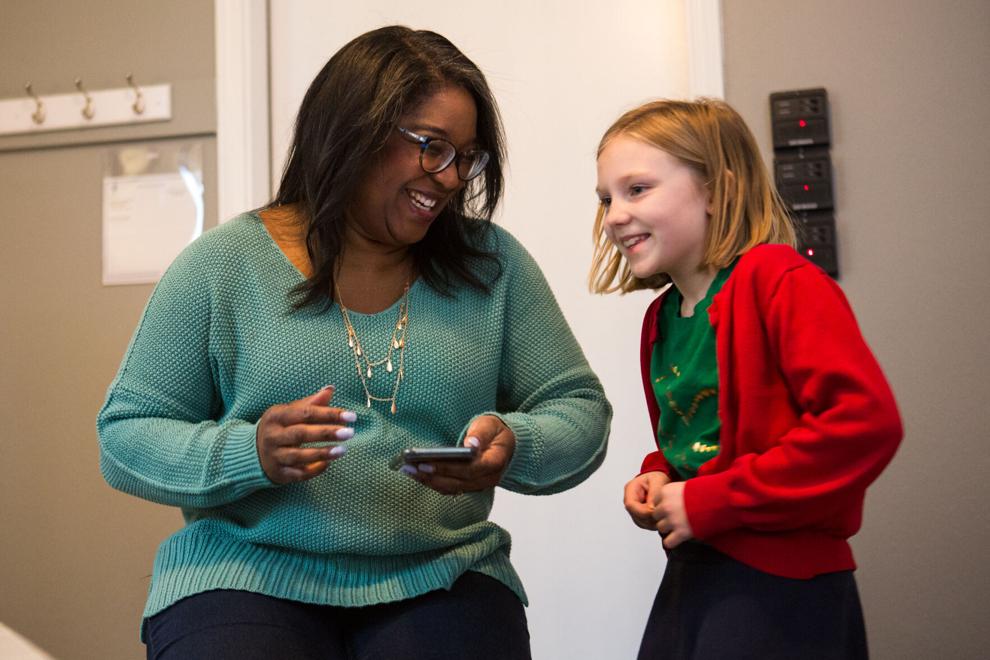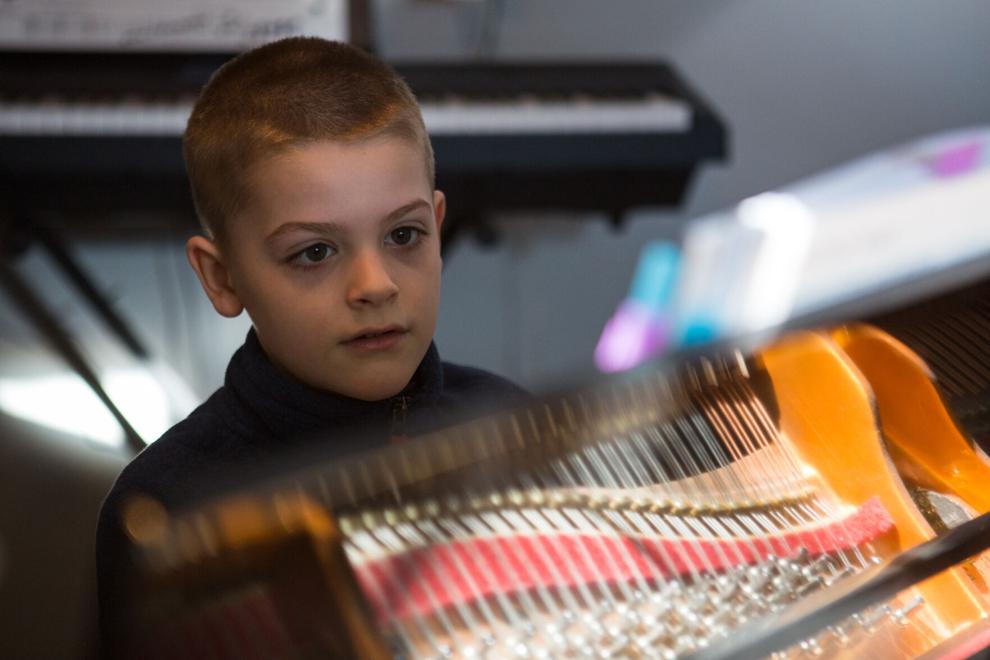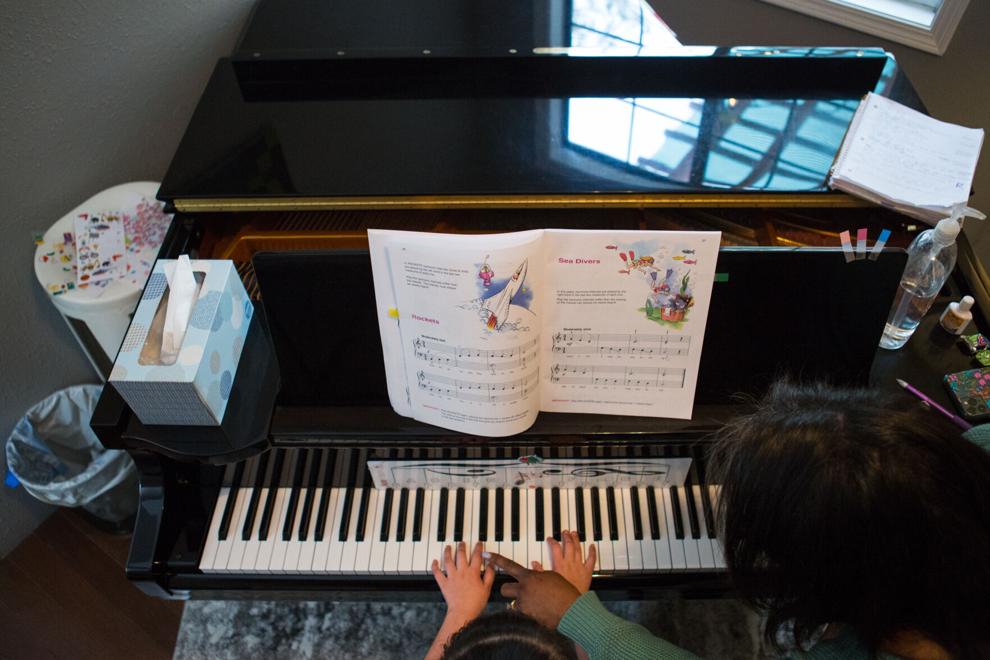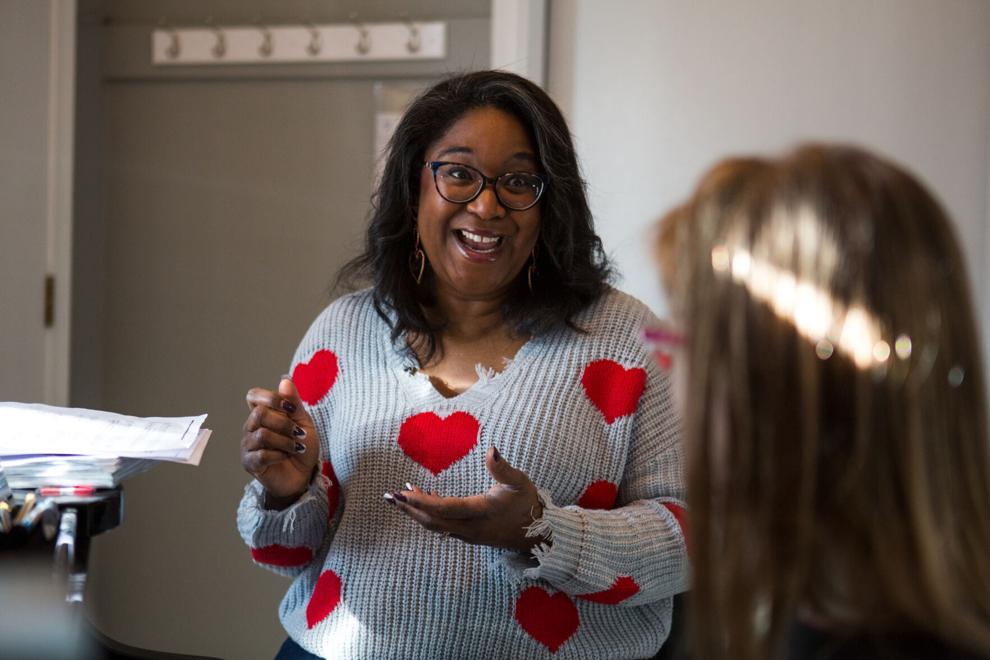 "She's just so stinkin 'nice," said Montgomery's husband, Nate. "Everybody loves her, everybody loves talking to her. I don't know, people just gravitate towards her. "
Montgomery said she started learning how to play the piano when she went to private school at what is now West Side Church. She admired her first piano teacher, whom she aspires to be like today.
"She was so nice and just made it so much fun," Montgomery said. "I think she just pushed me really fast and I loved going to the piano."
Montgomery said she never imagined she would become a piano teacher. She took a piano class at Multnomah University in Portland (Multnomah Bible College at the time), the small Christian college she attended, and remembers how hard it was.
"My roommate also played and she was good, she was very good," Montgomery recalled. "We'd go to the practice rooms and I would play my songs, thinking, 'I'm doing pretty good,' and then I would stop and hear her and think 'I suck!'" She said, laughing.
Her husband, Nate, whom she met while they were attending Multnomah, remembers spending time with her in the tiny practice rooms while she would play for a couple of hours each day.
"I'd sit on the floor and do my homework while she played," he said.
A few years after the couple married in 1995, Nate got a job offer that took them to Guadalajara, Mexico. Having grown up in Mexico, Nate was eager to return, though he said it was hard on his wife.
"We sold everything we owned except what we could fit into our little Mazda Protégé and it was absolutely miserable for her," he said. "She didn't have any friends, she didn't speak the language, I would go to work at 6 in the morning and come back at 8 o'clock at night."
While they had hung onto Montgomery's piano, storing it with friends and family, it took about a year to arrive in Mexico after bouncing from place to place.
"Finally, we got my piano, which was better because at least I could do something," Montgomery said. "I was like, 'You know what, I can speak English and I can play piano. Maybe I should start teaching piano. '"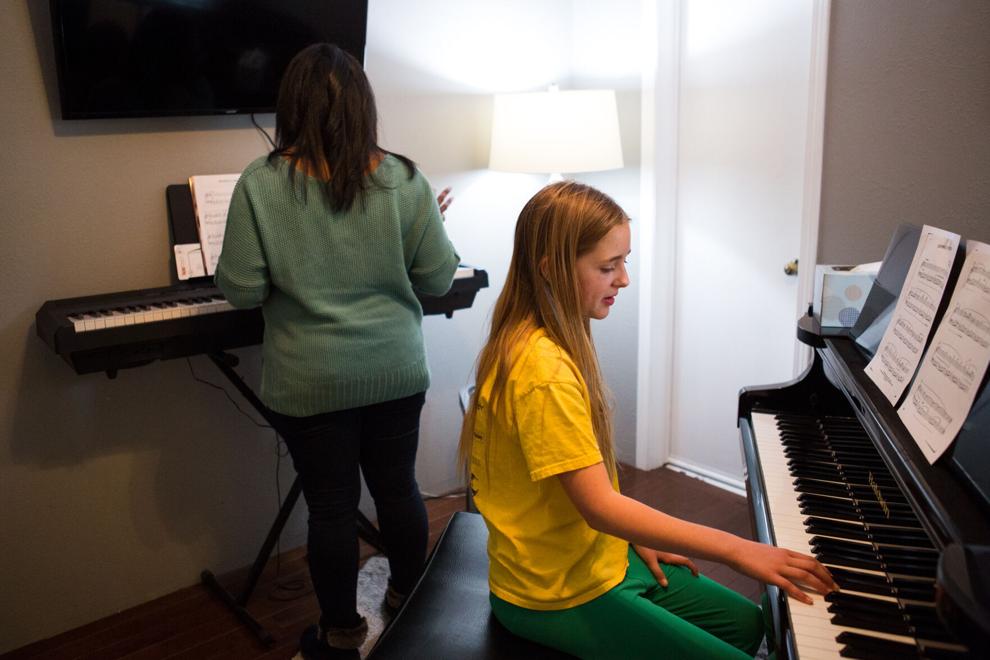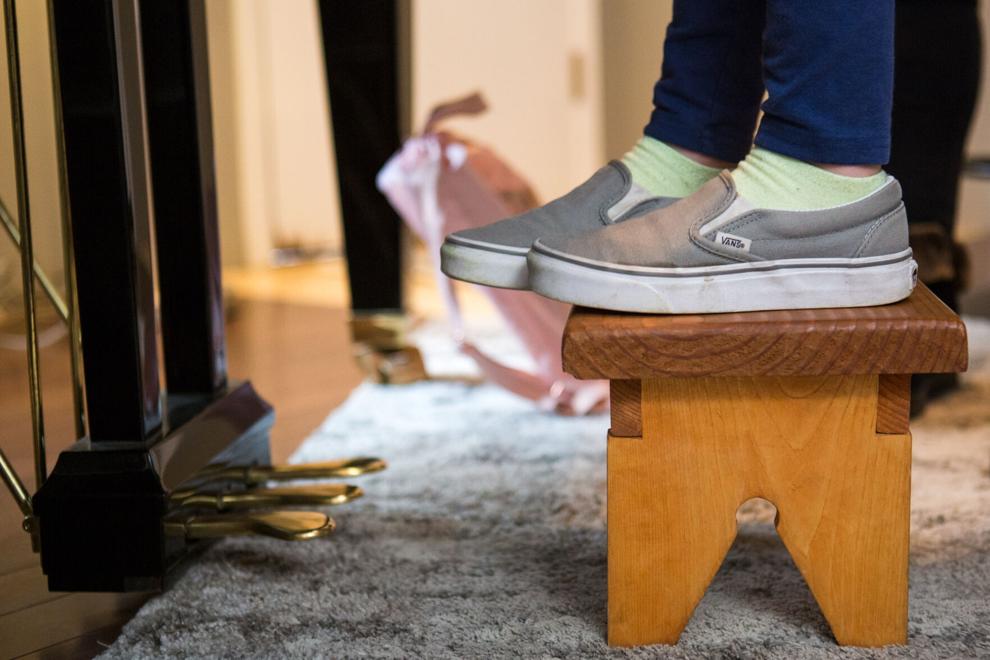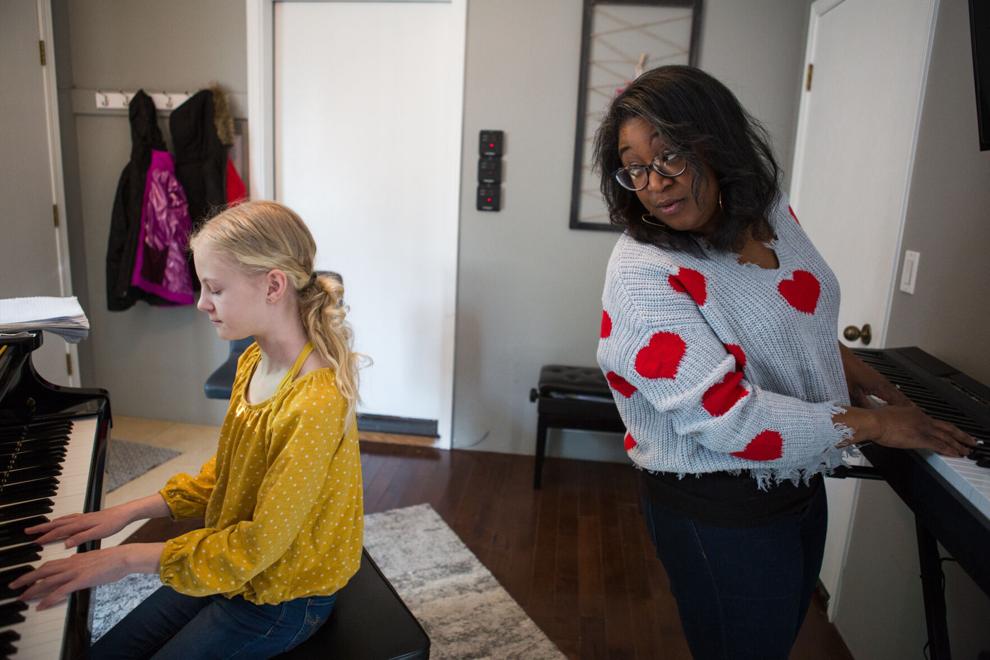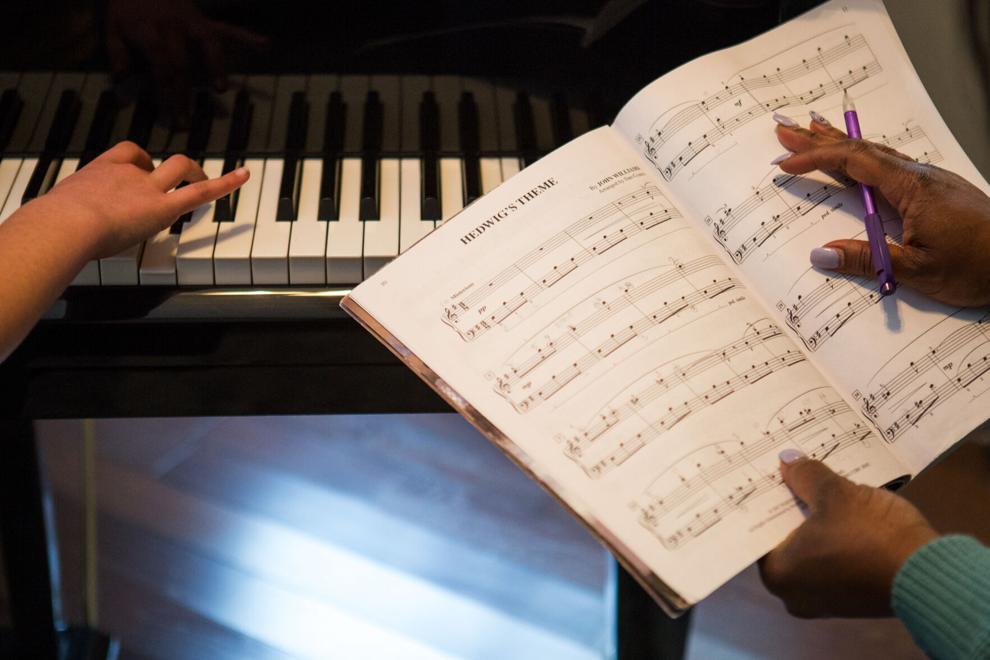 Now, more than two decades later, she devotes four full days a week – with hardly any breaks between lessons – to teach over 50 students across different skill levels.
Even outside her piano lessons, Montgomery never seems to slow down. Her daughter AnnaLuisa, a senior at Davis High School, is on the cheerleading team and Montgomery tries to never miss a game.
Montgomery and her husband are also involved in the music program at New Life Bible Church. Nate is the worship leader, leading the congregation in songs and playing the guitar, while she sings and plays the keyboard.
"We're at a bilingual church, so we sing in Spanish and English," Montgomery said. "And he also translates everything because he's fluent."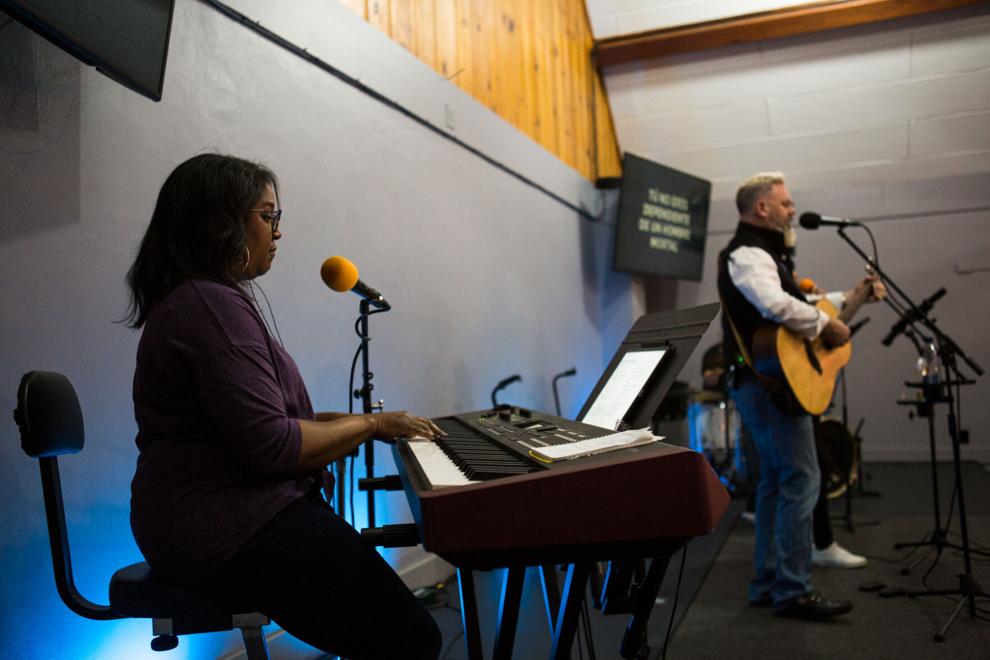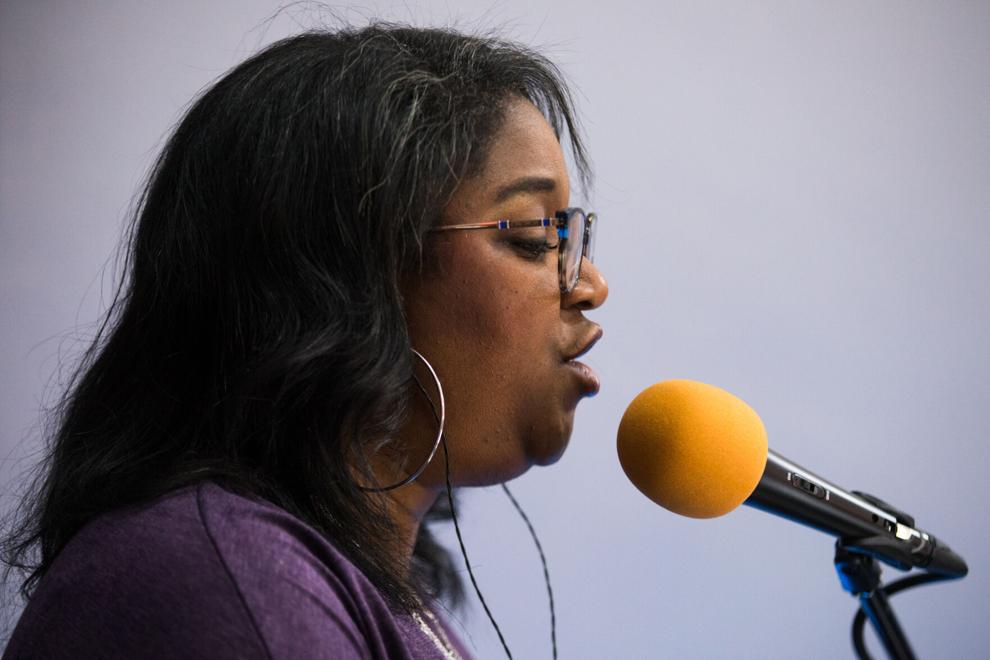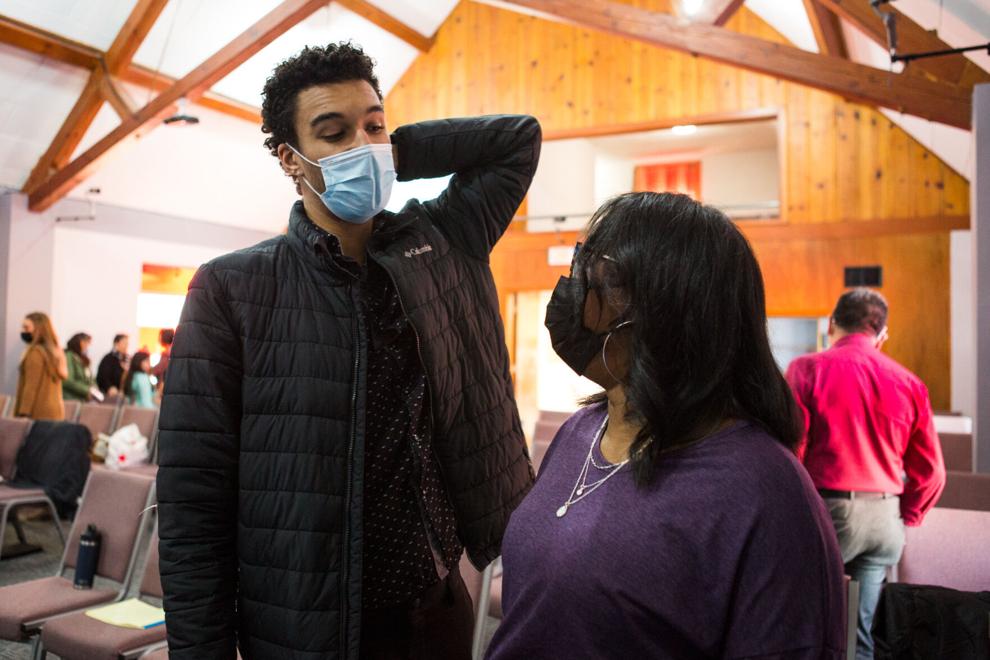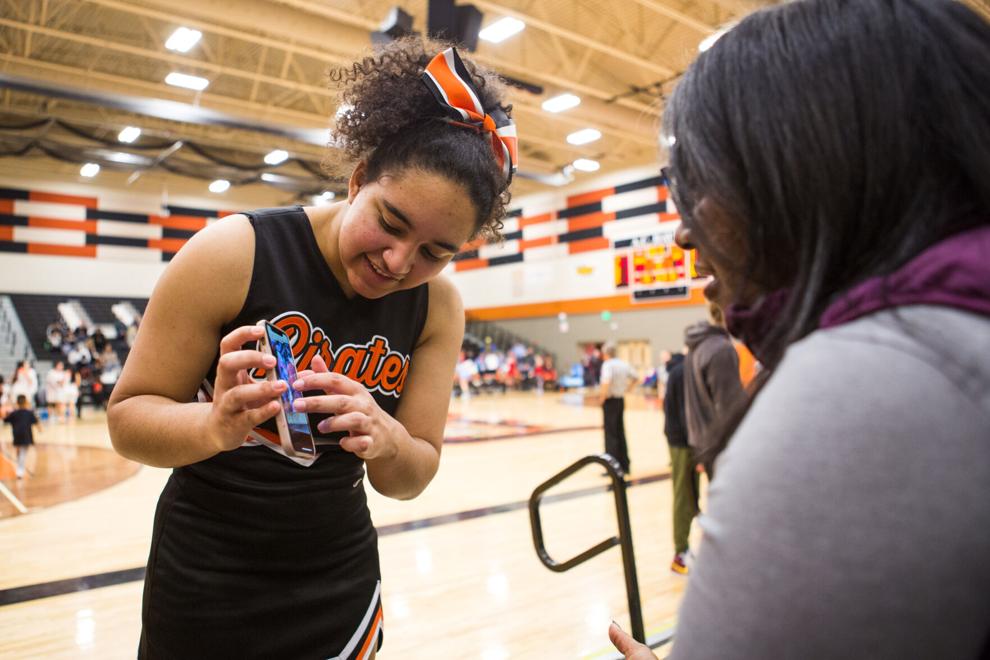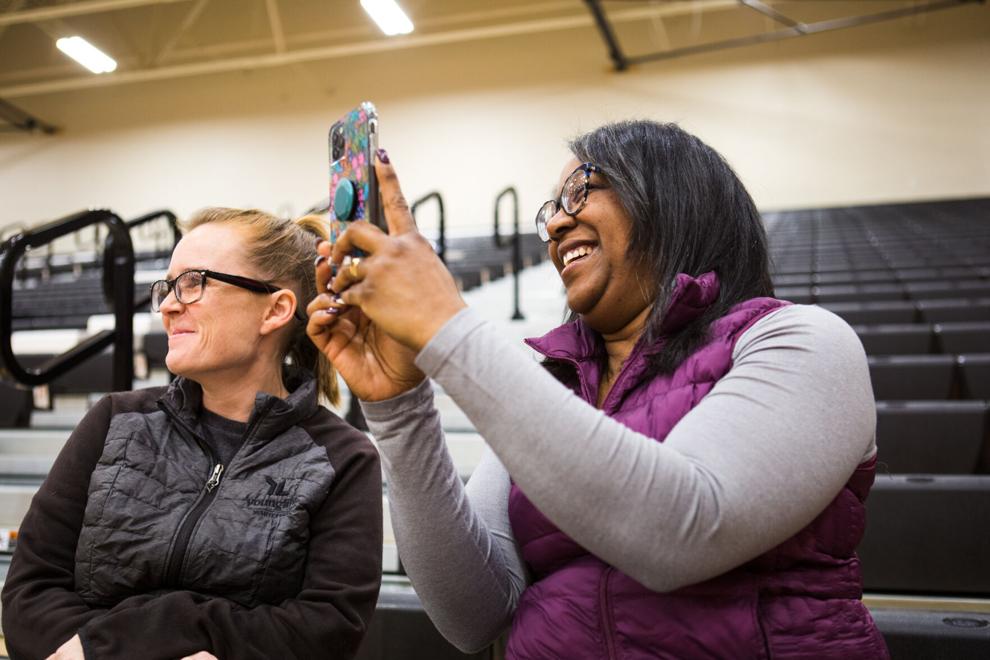 Every Thursday after her lessons are completed for the week, she and her husband usually treat themselves to a date night, typically at their favorite locale, Crafted, where their 21-year-old son Josh works.
Even as she keeps up a busy schedule, always in service of others, Montgomery has a humble spirit. While Nate describes himself as a "loud, compulsive networker," laughing as he thinks back to when the two met, he describes his wife as soft-spoken and modest.
"LaSarah never likes to be on stage," he said. "You have to ask her to do it, but she will."
Montgomery's style of playing is on par with her personality.
"I'm not a pianist that's very big and flashy, I'm just not that person that does huge scales," she said. "I'm more of an emotional player."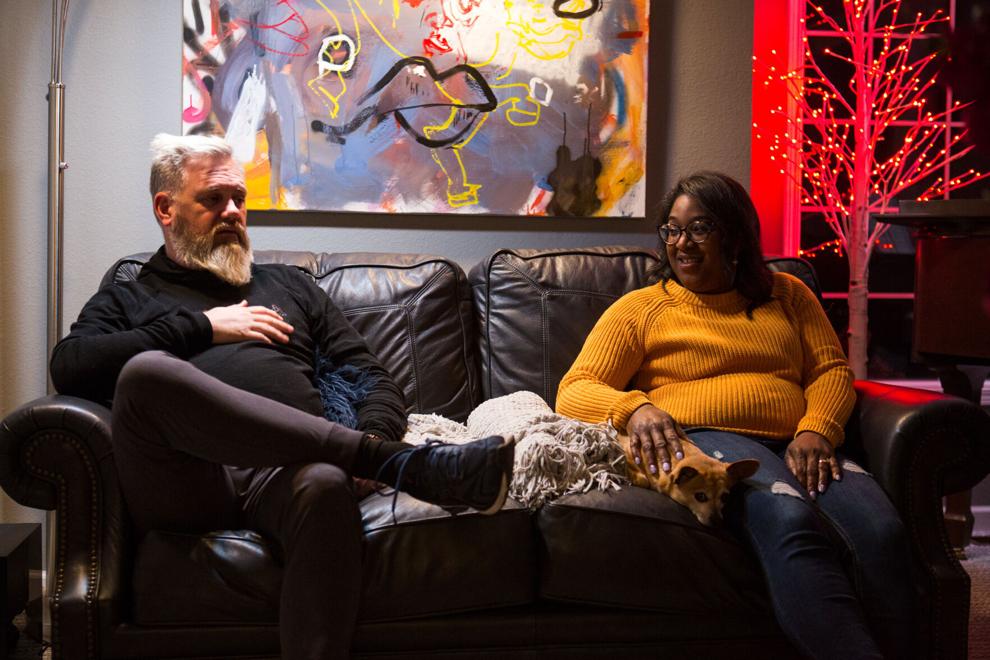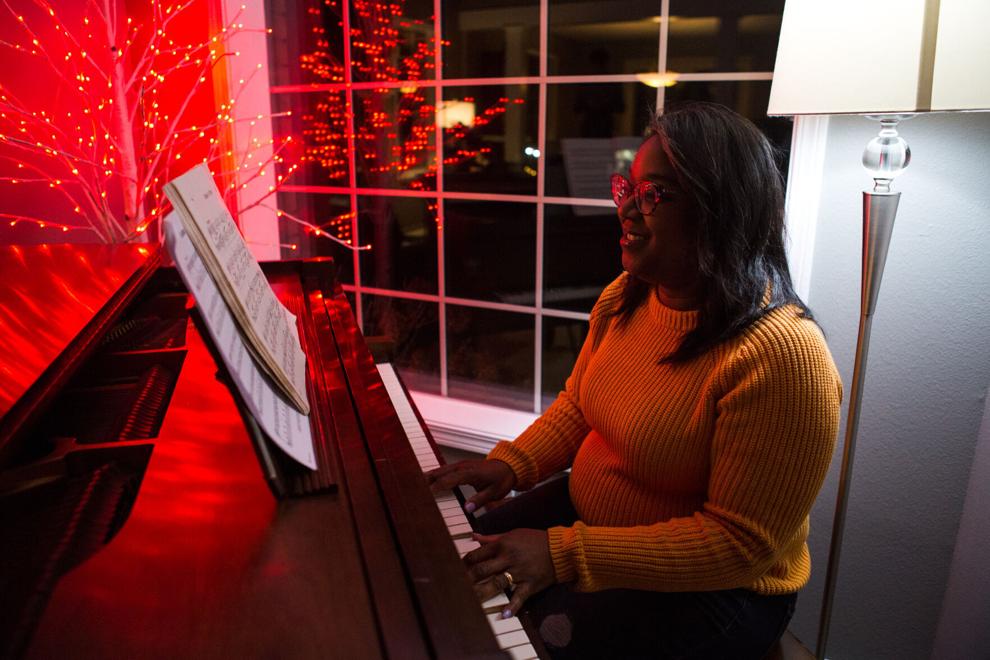 Her goal teaching students to play the piano isn't for them to become music majors or concert pianists, though she wouldn't protest if that was their dream. It's more about teaching them to appreciate music.
One parent said, 'Oh you're like a life coach / teacher,' and I thought, 'Yes! I think I am! '"She said. "I just want them to love music."
Montgomery's personal piano, a baby grand, is in the front corner of her living room, with a view out the front window. It is here where she will come to sit and play for herself when she is alone in the house or feeling sad, she said.
"It's a great emotional outlet, which is why kids should play," she said. "I always say, 'Save your drama for the piano.' It's not gonna take anything personally. "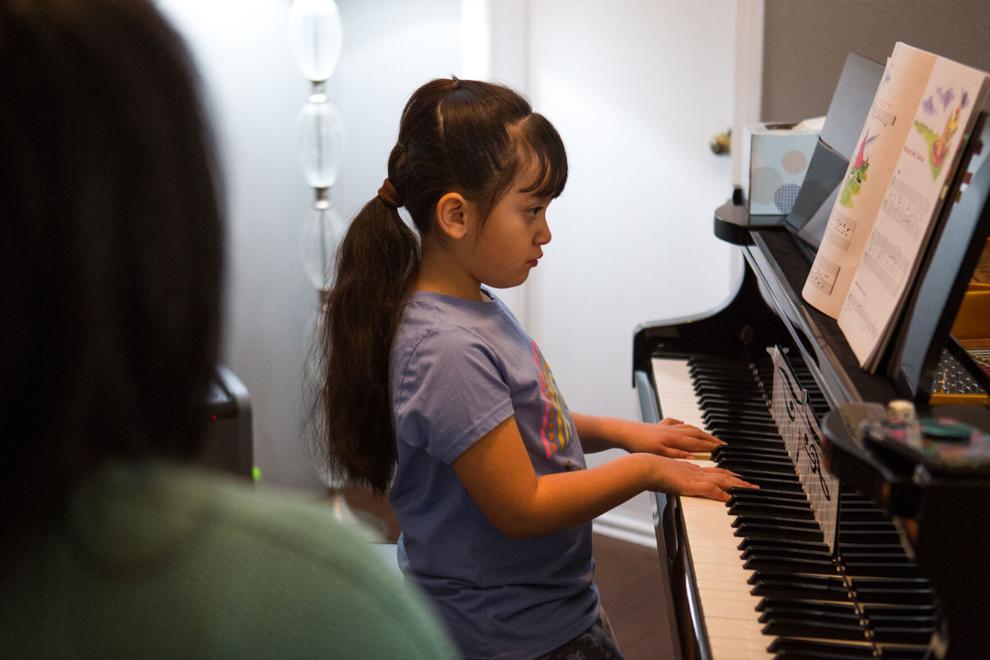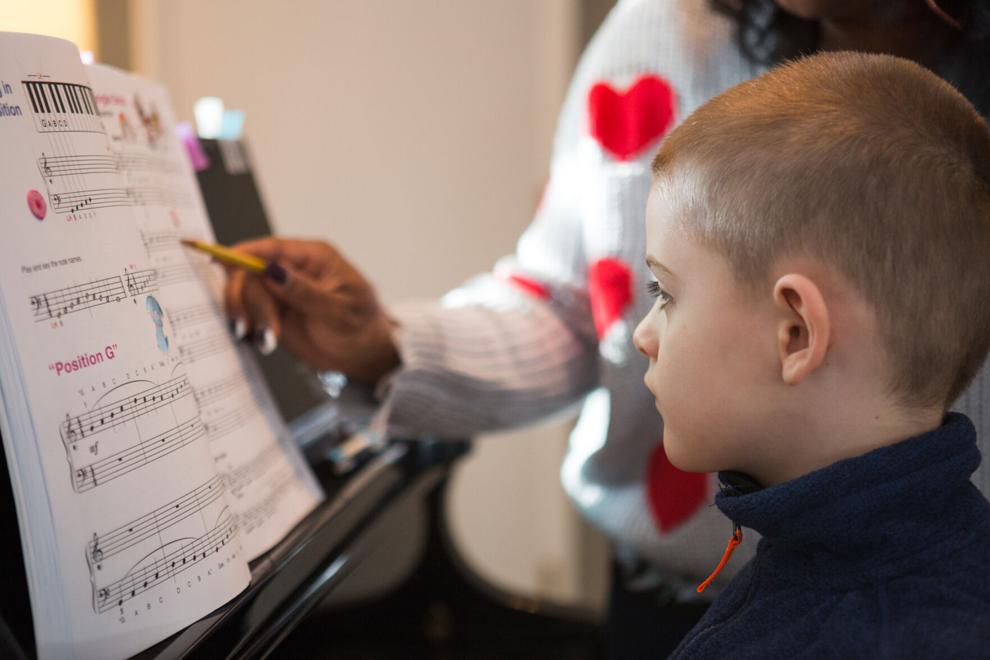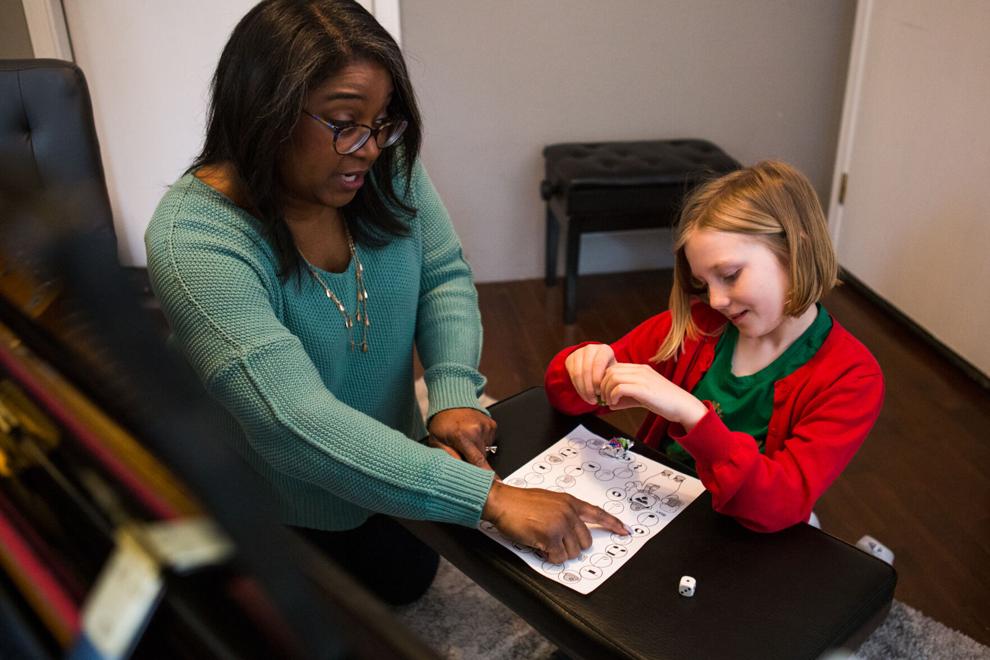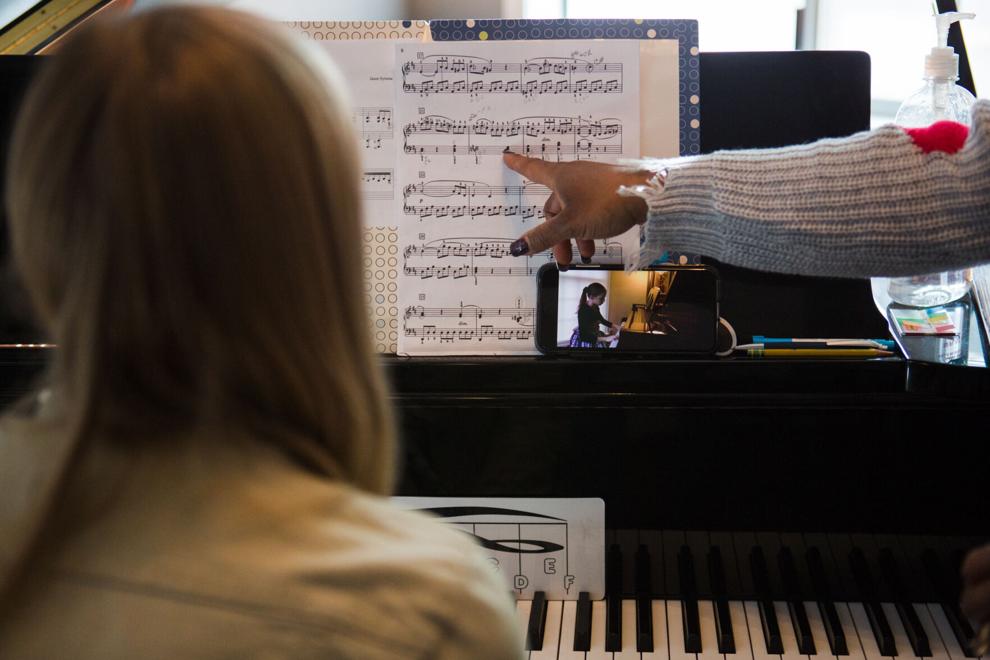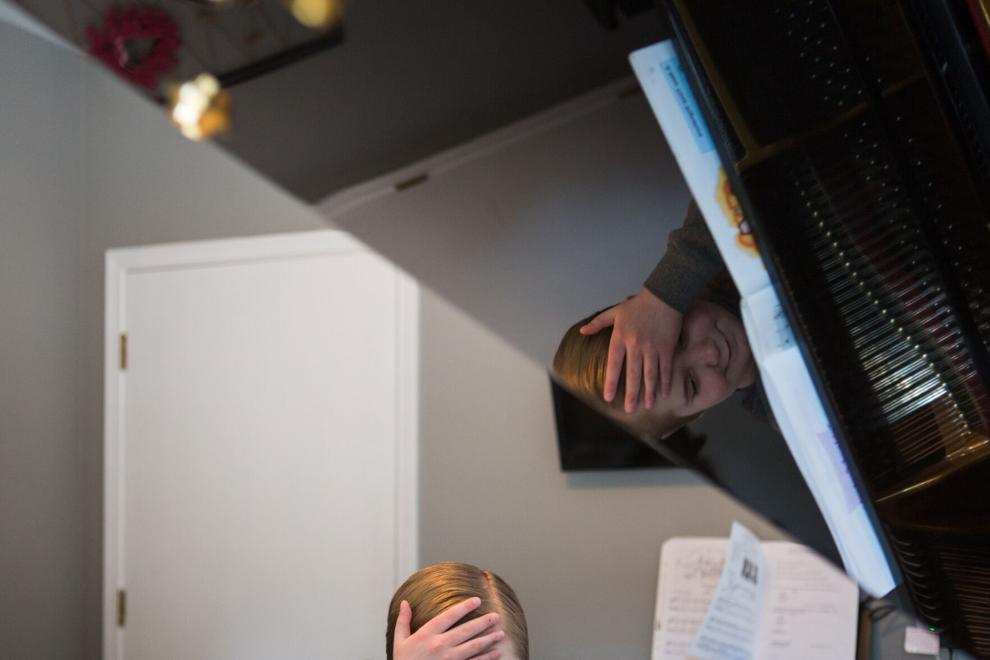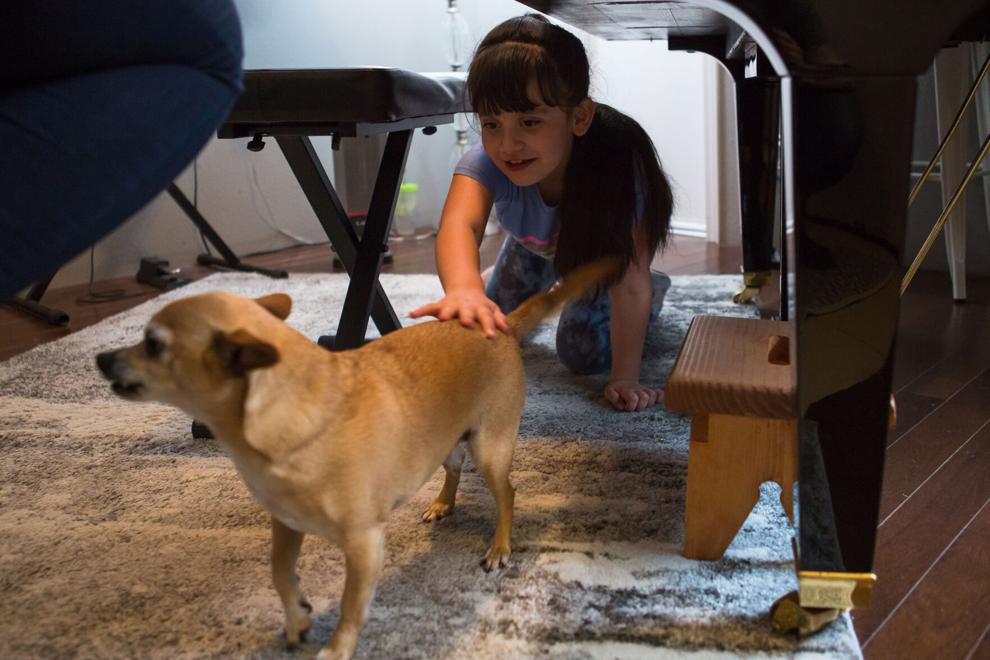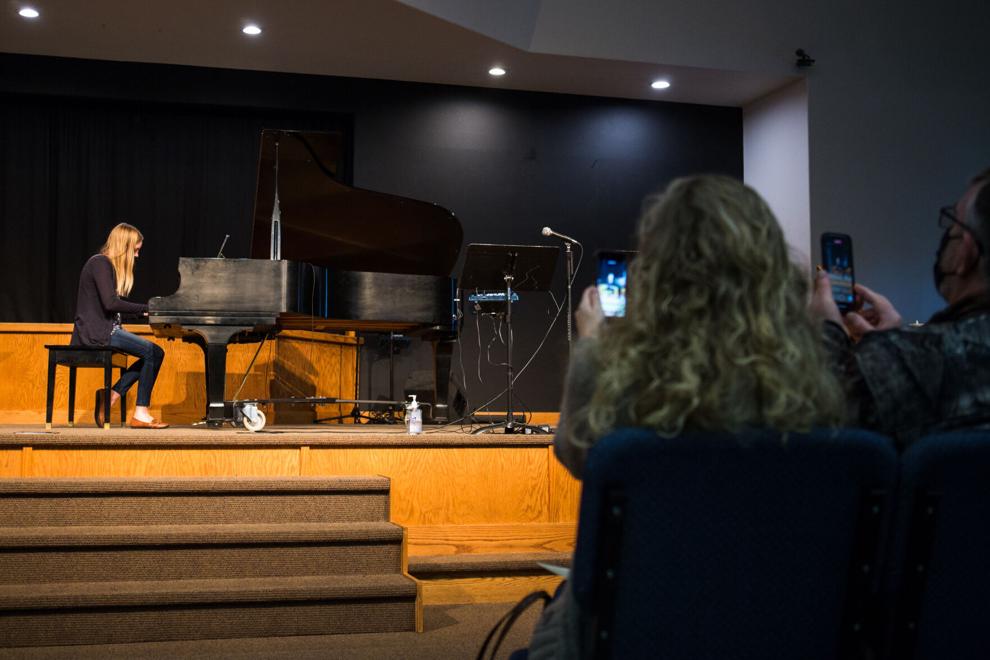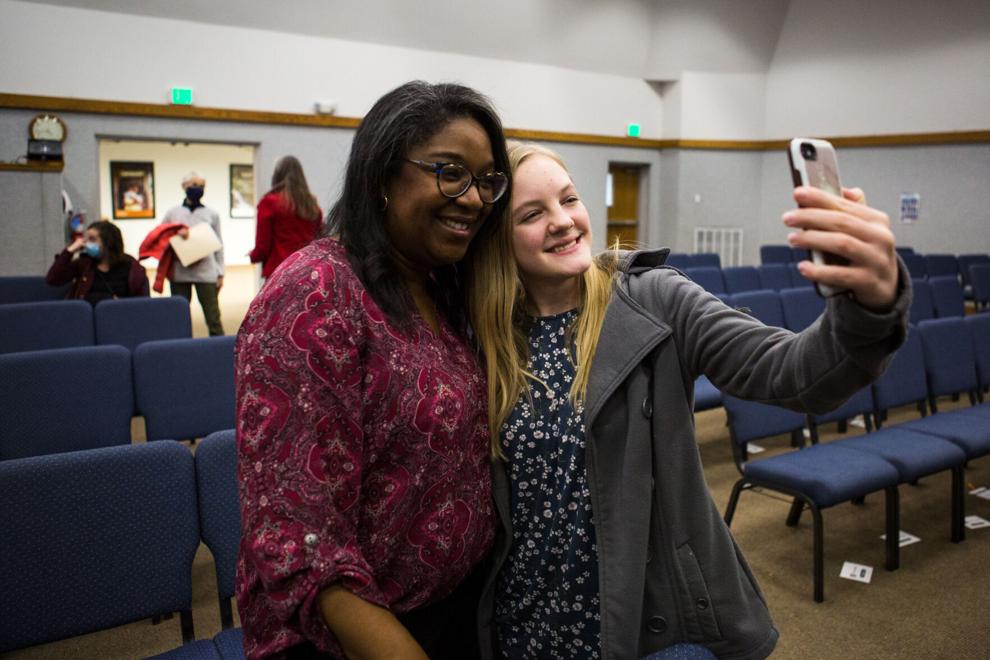 .