Back in March 2019 I remember talking to a friend who happened to see my screen whilst I was listening to Rema's "Dumebi." Before swiftly switching tabs she said, "I swear everyone's listening to this right now." She wasn't wrong.
Such was the hype surrounding the latest figure in a burgeoning Afrobeats scene, it felt like a true 'moment' for the genre. Comprising an almost Eastern-esque melody, Rema's syncopated flows and quasi-falsetto tone riffed through Yoruba, Igbo, Pidgin and – by his own admission- a nonsensical gibberish too. The vibe was markedly different to what was swirling around at the time. It felt like a new force.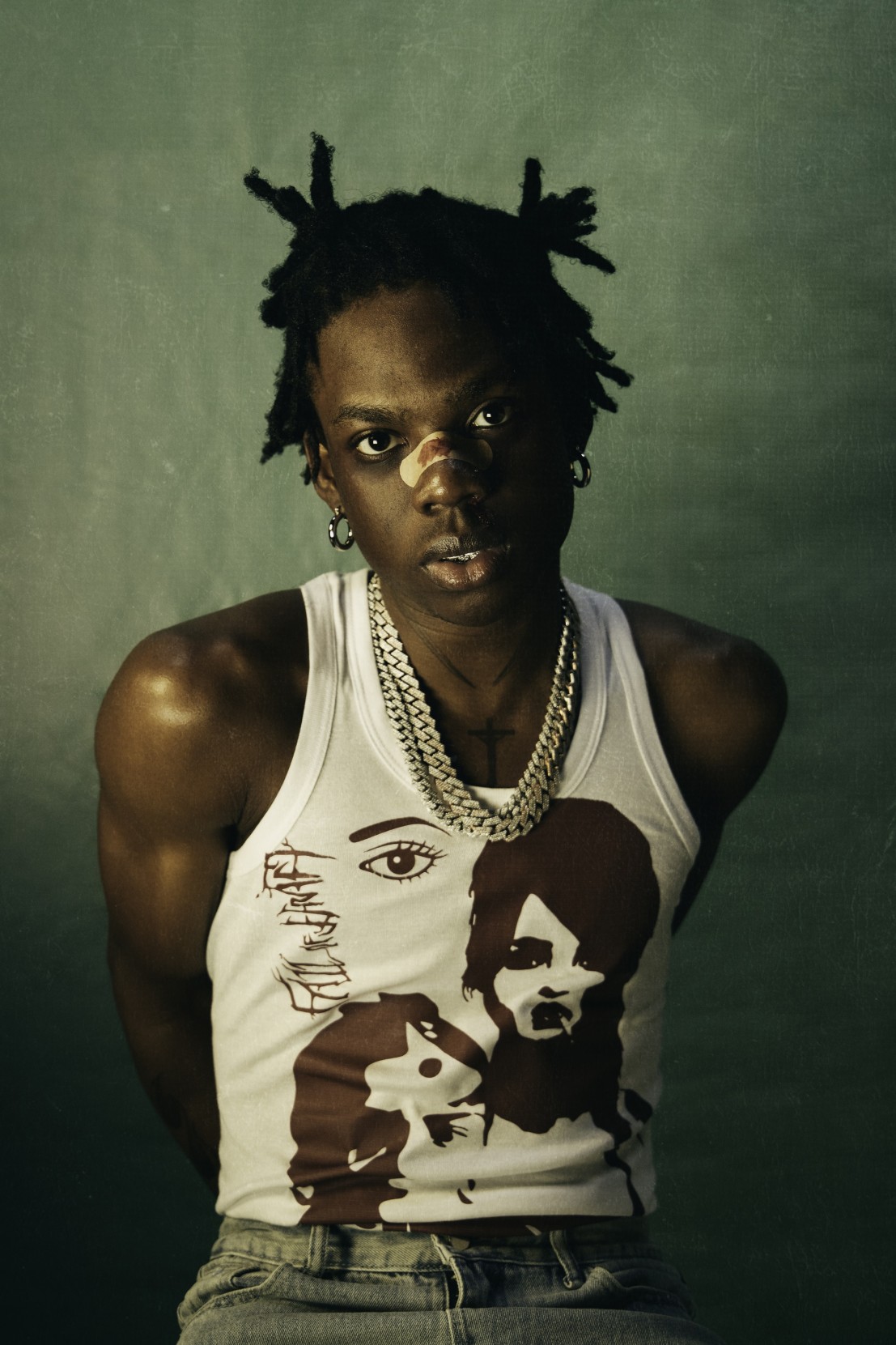 At the time, artists like Burna Boy, WizKid and Santi were experimenting, fusing R&B, dancehall, reggaeton and trap into the mix, deepening the heritage of the genre and forcing it into international acclaim. But it's difficult to downplay the importance of "Dumebi". It signified much more than a first release from an unknown capacity seeking to prove its worth on Nigeria's most influential label; it marked a new chapter for the scene.
"I'm pushing a new agenda, a new sound inspiring the youth," says Rema, the self-certified freshest in the game. Funnily enough, his early days didn't quite go as he'd imagined. Signed off the back of a rap freestyle, it was the unique power of his cadence and intonation that made Mavin Records' D'Prince ears perk up.
"I thought I was about to get a hip hop deal, but he told me I could use my voice to do more," he says. "I never used to do Afrobeats, I used to rap. I never knew how to vibe on an African beat. " The statement is unthinkable now given his standing within the genre, but he honed in and became familiar with the sonics of West Africa's foremost musical export.
Now, three years after "Dumebi", the Benin City native has released Rave & Roses, a winding exploration through his dreams, pains, desires and hunger, embodied through a new sound: Afrorave. As we speak, it feels like things have fallen naturally into place for the budding star; The album is a genuine joining up of the circle he started carving out back in 2019. This subgenre he tirelessly champions embodies a "fresh air, a new phase and a new light for Afrobeats," he explains. "It's the sound of sounds."
He has the utmost respect for those that came before him no doubt. I cite Fela Kuti, WizKid and Burna Boy as prime examples of artists who have elevated Nigeria's musical heritage to astronomic new heights and he agrees. "The bar is so high, thanks to them, they've pushed the movement forward," he says. "I'm just playing my role as part of the army."
While Afrorave (on the face at least) seeks to bridge the gap between Afrobeats' tradition and its future, Rema explains it is much bigger than creating intra-national links; international ones are equally as pertinent. "My music has a global appeal and a global feel. I feel like my music brings different worlds together, "he says. "That's why I'm here. That's why I call myself the bridge. I'm the bridge for Afrobeats. "
I note the myriad of languages ​​and dialects in his work and whether that always translates – both literally and figuratively – across the world. "Even though the language might be different, in a different territory or country, even if you don't know if you like it, that's what Afrorave is," he says. "My music brings people together and brings people to Africa."
Thematically, the latest record sees Rema croon through familiar territory. Life, love and sex feature heavily, however he is surprisingly coy when it comes to women. I put forward the idea that perhaps songs such as "Woman," "Lady" and "Soundgasm" plus the new "Dirty" paint him as a player. "Maybe for all these years, you guys are just hearing songs inspired by just one girl… who knows?" he laughs. Under the surface, the self proclaimed 'deep lover boy' wants to keep his peace and privacy. At heart though, there's enough reason to suspect he's a huge softie.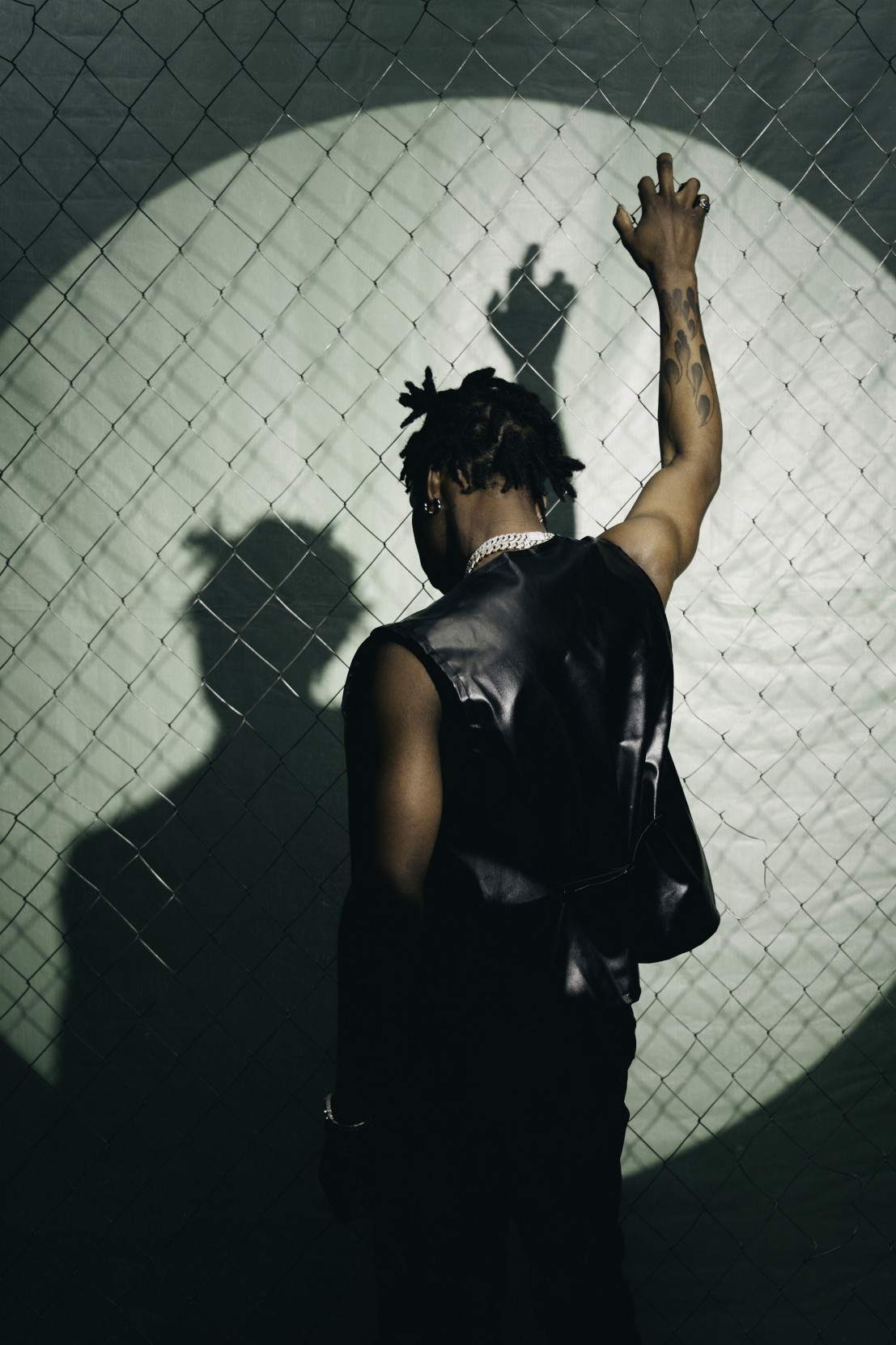 Outside of chasing his love interest (s), Rave & Roses introduces a depth we haven't come across before. Despite his age Rema is mature beyond his years. Losing both his father and brother early in his life has given him a perspective not many could shoulder at 21. He is battle-hardened and speaks with an affliction only those who have lost loved ones in their primacy can imagine.
"Divine" for instance, the album opener is bold and brutally honest. It explores the story of his mother's struggles raising him and his siblings and the power behind his birth name. Placing this at the start of his debut is a deft touch, reminding the listener there is much more to his artistry than his otherwise upbeat and brazen endeavors.
"I've been through a lot. I've lost a lot of people in my life and I've just sadly come to the mindset of just letting things happen organically, "he says. "That mindset is why some people feel I'm heartless, but when bad things happen I just smile and let it be."
He owes a lot of that organic perspective thanks to his hometown, Benin City and the musicians within it. Recording the album in fleeting moments at local hotel rooms and AirBnbs gave him a platform to create with the people he knows, loves and understands. "I've not really done a lot with outside producers," he explains. "Because I feel my sound is at best with people who understand me." The same goes for collaborations too. "Every feature I have on the album is just based off good vibes, good energy. There's no business or label stuff. It's just more organic and relaxed that way. "
Unafraid to speak openly on his mind state, we come to talk about his album artwork. As an avid drawer and comic book fan, he describes each element in depth.
"I've been in a lot of dark places internally where I seek the light. And when I see that, I run towards it, "he says of the cartoon sun and skeleton. "This same mind that great works come from, sometimes it's not a stable mind. Over time I pray I don't go crazy. "The flame-engulfed house meanwhile represents a" madness "within him, and the graveyard containing an impaled teddy bear symbolizes the" old skin he must shed off "to become the person he currently is. is.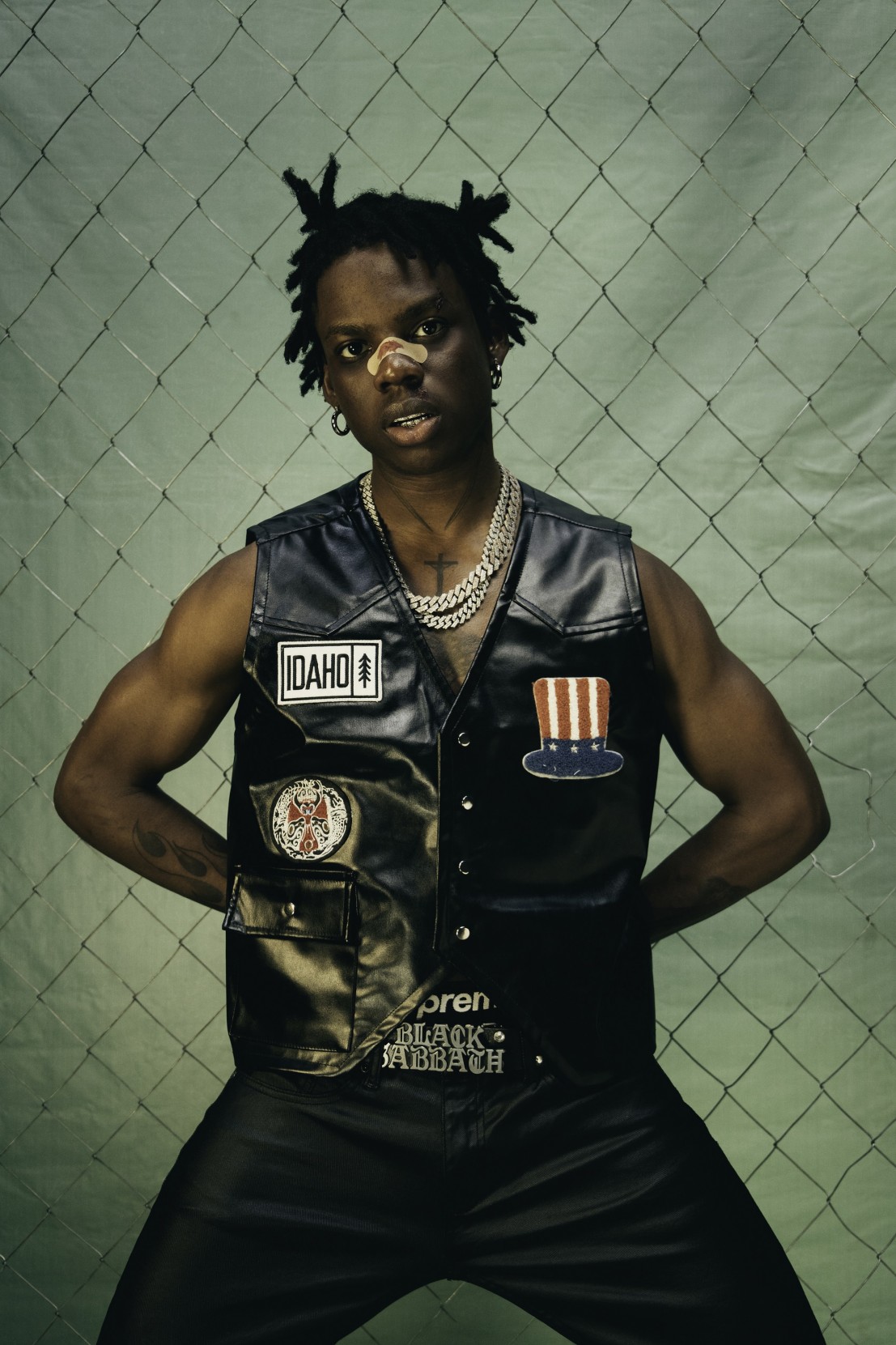 Familiar motifs such as the cartoonsied version of himself are weaved throughout his back catalog. The AJ Tracey-assisted "FYN" single cover for example depicts Rema's human evolution, each phase and personality changing over time. "When new ones come in, old ones have to die," he says.
Throughout our conversation he peppers his graciousness with thanks to God. Naturally, as someone who was raised in a spiritual household with a name meaning 'a revelation from another dimension,' it's evident he believes a higher power is guiding his work. "There's a whole long chain of creation and it's all started from the Creator," he says. "And that's why I'm a believer."
Through a combination of sacrifice, loss, dedication and belief, Rema has used the tools available to him to guide his own fate, developing naturally without being forced or planned. "I would say everything comes with time. I believe that because I came with time, "he says. "I wasn't killing myself to be here. I was chosen. "
At 21, it feels like Africa's youngest in charge has been around the block for a minute. "Dumebi" signaled the introduction of a new force entering the Nigerian pop world. If that moment was a figurative knocking of the door, then through Rave & Roses he ushers in and formally takes his seat at the table amongst the greats; in his own style and on his own terms.
"I want to be the one who advanced the ears of listeners, the guy who stands up for originality, a pioneer for the new wave."
Rave & Roses is out now.